Steven Pemberton on NOS News TV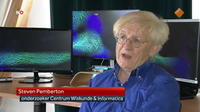 Publication date: 2022-06-15
On 14 June, CWI's Steven Pemberton was interviewed on national radio and television in the Netherlands, talking about the end of Microsoft's Internet Explorer browser. He appeared in the 6 and 8 o'clock NOS News on Dutch national TV, and in 'News & Co' on Radio 1. Pemberton, who in his time at CWI was one of the first Internet users in Europe, knows a lot about browser technology: he was a co-designer of HTML, CSS, XHTML, XForms, RDFa, and other Web technologies at W3C.
The news items can be found here, in Dutch:
About Steven Pemberton
Pemberton has been a researcher at CWI for almost 40 years. He worked in the Distributed and Interactive Systems group at CWI and retired in 2019 but is still very active. During his studies in Sussex, he was educated by Dick Grimsdale, who built the first transistorised computer and was himself a tutee of the famous Alan Turing. Recently, he won the 2022 ACM CHI Lifetime Service Award.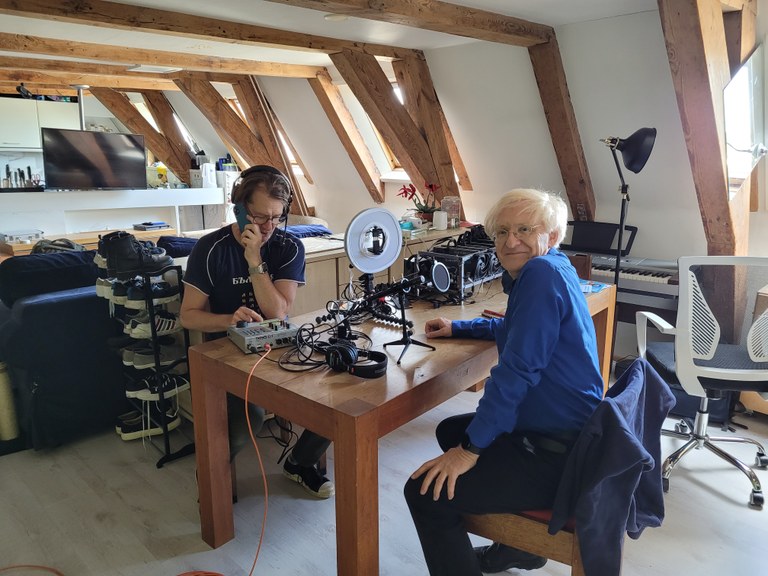 Radio interview at Steven Pemberton's home on 14 June 2022.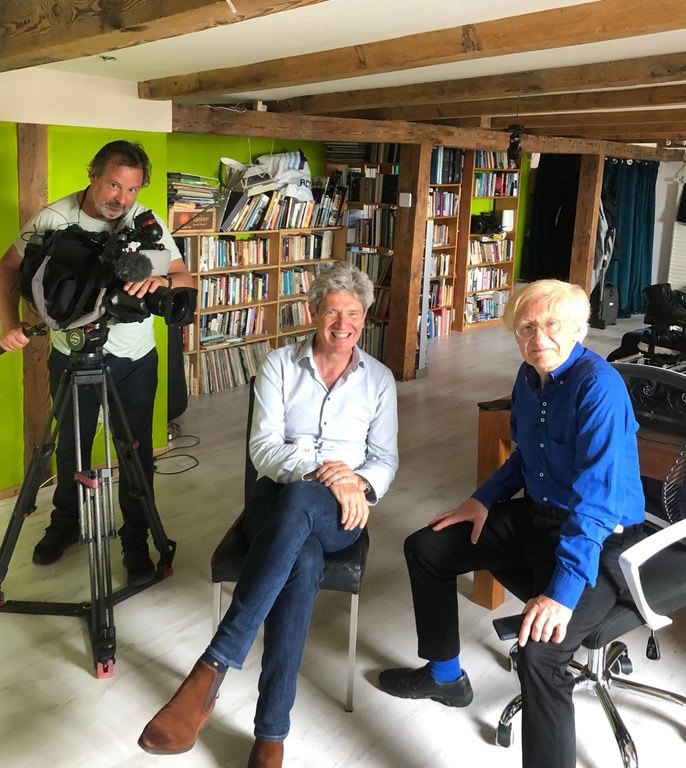 NOS News TV interviewing Steven Pemberton at his home on 14 June 2022.
More Information: