Over One Million Euro for CWI and Sound & Vision for XR Research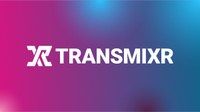 Publication date: 2022-11-16
Centrum Wiskunde & Informatica (CWI) and Sound & Vision are partners in the recently launched European research project TransMIXR. TransMIXR develops technologies that enable professionals in the cultural and creative industries to create new productions in eXtended Reality (XR), and provides innovative ways to experience immersive media productions. Together, Sound & Vison and CWI have received over 1 million euros to realize their work within the project. This is part of a total of 9 million euros TransMIXR has received from the Horizon Europe Programme.
Living Labs
The possibilities of XR and Artificial Intelligence (AI) have exploded in recent years. In particular, the combination of these two elements will have a major impact on the way media is produced, distributed and experienced. The European Commission funds research to develop techniques that contribute to Europe's competitiveness and are in agreement with public values. TransMIXR is one of the most ambitious initiatives that is supported.
The project is coordinated by the Technological University of the Shannon (TUS) in Ireland. Following the so-called Living Labs methodology, TransMIXR will use previously developed technologies in the field of XR to develop four pilots that bring to life the vision of future media experiences. These pilots cover four areas within the cultural and creative industries: news media (a pilot coordinated by French news agency AFP), broadcasters (RTV SLO and TG4), performing arts (SATORE) and cultural heritage (Image & Sound).
"Thanks to the funding from the European Commission, Sound & Vision can continue research into immersive media. With our partner CWI and other partners, we will explore new museum experiences and see how we can find new ways to promote engagement with our physical collections. For example, by 3D scanning museum objects and bringing them into virtual spaces where museum visitors can interact with them. We look forward to showcasing the results in our new museum, which will reopen early next year." Johan Oomen, research director at Sound & Vision and innovation director in the TransMIXR project.
Prof. Dr. Pablo Cesar, TransMIXR Technical Coordinator and group leader Distributed and Interactive Systems at CWI: "TransMIXR is a unique project that combines new AI and XR technologies for developing new immersive and interactive experiences. It will help the creative and cultural industries to create a collective user environment and infrastructure for social interaction. TransMIXR complements existing socially relevant initiatives CWI works together with Sound & Vision such as the MediaScape XR project and the ELSA AI, Media and Democracy lab."
Cooperation between Sound & Vision and CWI
Sound & Vision and CWI already have a number of successful XR collaborations. Last year, the MediaScape XR project was demonstrated during the VR Days 2021 in Amsterdam. MediaScape XR - a virtual museum - enables remote, shared access to cultural heritage. The project received international recognition in October 2022, when it was awarded the "Best Demo Award" at the renowned ACM International Conference on Multimedia. Sound & Vision and CWI are also involved in Creative Industries Immersive Impact Coalition, a national innovation program coordinated by CLICKNL.
More Information: