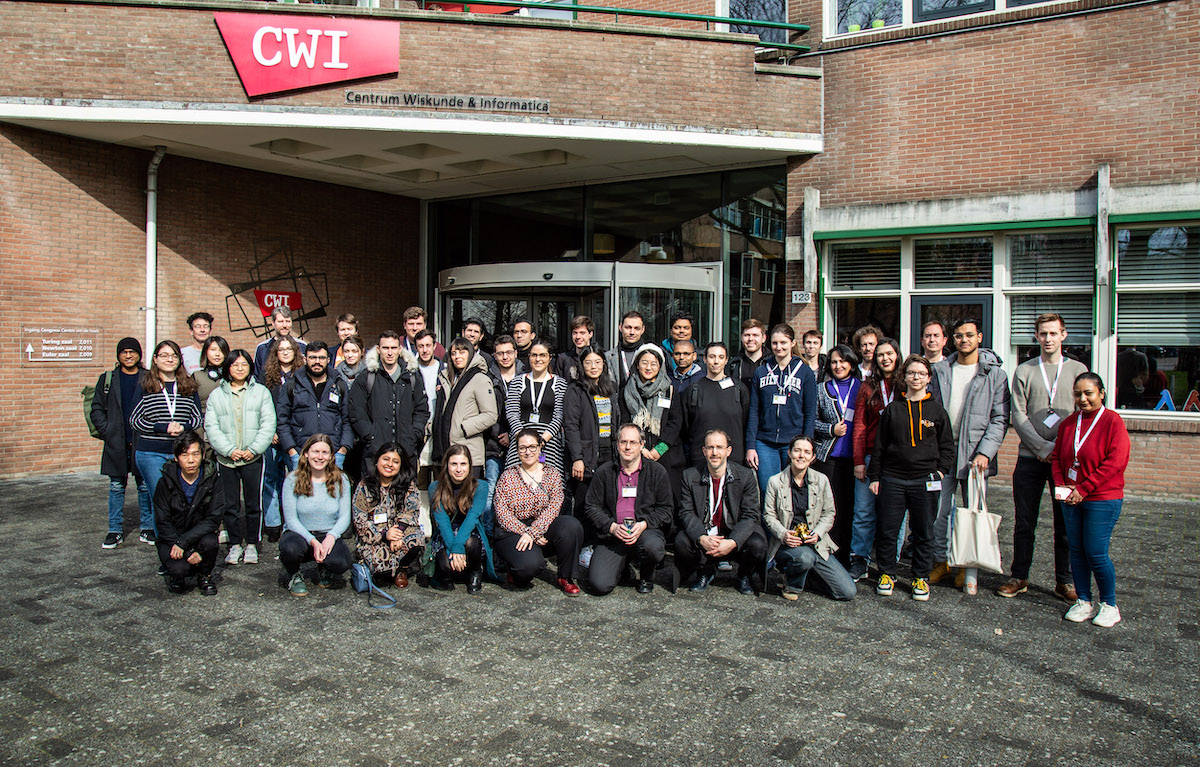 Social XR technologies allow for shared experiences and interactions among remote users in real-time. However, several technological and research breakthroughs are still needed in order to make social XR widespread and accessible to the public. To enable realistic, immersive, and effective social XR experiences, a synergy is required between different research areas, such as computer graphics, networking and systems, signal processing, multimedia systems and social sciences and humanities.
Apart from the private lectures to the students, the program includes four open lectures on Tuesday 14th (morning):
Immersive Video Delivery: From Omnidirectional Video to Holography by Prof. Christian Timmerer
Virtual Social Interaction and its Applications in Health and Healthcare by Prof. Sylvia Xueni Pan
and Thursday 16th (afternoon):
A Journey to Volumetric Video - the Past, the Present and the Future by Oliver Schreer
eXtended Reality and Passengers of the Future by Stephen Brewster
---
For more information, download the program booklet here!
---
Scope
The aim of this spring school is to learn about Social XR, as a new medium for communication and collaboration following an interdisciplinary approach, and welcoming students from technology, social sciences, and humanities. In particular, the school will target the following areas:
3D Capturing and Modeling realistic avatars, and their behavior in the virtual world;
Coding, transmission and distribution of volumetric video content, and their optimisation for increasing the QoE;
Ethics by design, for the development of responsible Social XR experiences;
Rendering and interaction, including the development of new immersive and multi-sensory experiences;
Human factors and evaluation, including the assessment and evaluation of experiences and QoE modeling and prediction; and
Target Audience
This school is intended for Ph.D students from different disciplines who are interested in learning more about the mechanics underlying immersive experiences, such as user-centered delivery systems and human perception, as well as volumetric content recording, rendering, and coding. Participants seeking a mixture of theoretical, empirical and practical insights from an interdisciplinary perspective are encouraged to apply.

We also welcome applications from master students and post-docs, as well as professionals and researchers (upon availability).

English is the language of instruction. Attending PhD students will be granted 1.5 ECTS points for their participation.
The Spring School
The school will last five days, including keynotes and mini-tutorials on different areas of research related to Social XR. Keynotes provide a high-level overview of the area and tutorials focus on specific topics, including discussions. In addition, there will be time for practical work in small teams, which will result in posters of presentations. There will be social activities and networking in the evenings. Instructors are renowned experts on Social XR, who will give keynotes and mini-tutorials.